These last few weeks, the Librem 5 team has been hard at work improving the current software stack as well as making great strides towards finalizing the development kit schematic. Here are the highlights of the exciting progress that has been made.
Software Work
Images
The images produced for the i.MX6 board now have phosh as the default shell and we are experimenting with PureOS as the base OS (instead of Debian buster). There is also now an x86_64 raw VM image being produced and you can follow these instructions on getting a copy of the image and running it. The VM image uses the same screen resolution that the actual Librem5 phone will use.
While the i.MX6 images have been developed for the current hardware in the team's hands, work continues on the image to be used on the i.MX8-based development board and actual phone. Note that during the investigation of the i.MX8 CPU, there were freedom issues that needed to be addressed. To read more about this, checkout the Solving the first FSF RYF hurdle for the Librem 5 blog post.
The image built for the i.MX8 board can now boot a very basic mainline kernel (instead of the vendor kernel offered up by the manufacturer). The next steps are to bring more components (like the display) online and to upstream these changes. All in all though, this i.MX8 image is really coming together!
Phosh/wlroots
At some point, most people will likely use their Librem 5 at night so having redshift in place makes the screen easier on the eyes. There was some work done to implement some of Mutter's DBus API in phosh, needed for e.g. display configuration and redshift. So now, phosh can detect the attached outputs and supported video modes and report them in a mutter/gnome-shell compatible way so they show up in gnome-settings and gnome-settings-daemon is happy. This is the base for future gamma control work (redshift). This depends on a patch to wlroots which is currently under discussion.
Other phosh usability improvements have been made as well. The lock screen timeout has been increased to allow for a bit more time to log in. Also, the favorites / home screen handling has been corrected to properly wrap columns and add scroll bars when necessary.
Since phosh is the shell and it works hand-in-hand with wlroots, they both are key areas for the image development. There have been frequent updates to wlroots to stay current with the upstream snapshots. A minor issue was fixed in upstream wlroots to improve the error handling of compiling for armhf. Also support for adding custom video modes has been added to wlroots. Work on Gcr system-prompt integration is being done in phosh. This  will solve a heap of authentication and modal dialog issues with PINs, PUKs, passwords, smart cards and keyrings by leveraging what's already in GNOME.
Keyboard
There has been ongoing work into the onscreen keyboard (virtboard) which has led to virtboard being included in the images. In order for virtboard to show/hide when needed, merging of an input method (text-input) into wlroots was needed and GTK+ upstream was contacted about upstreaming the input method code. We are working on a patch securing the input method in our compositor. There has also been continued feedback from upstream on upstreaming the virtual keyboard protocol. The keyboard scales much better now too!
Calls
The calls application has also been added to the images for easy access. Within the calls app, the sending of DTMF tones has been added so that you can now hear those familiar sounds when touching a number on the keypad.
To make calls more robust, the possibility of doing unit tests of Calls' oFono provider backend using the phonesim simulator were explored but unfortunately running ofonod requires root privileges in order to  take ownership of the well-known name, org.ofono, which makes testing a massive headache if not impractical. Still though, unit tests for the Calls Provider interface using the dummy implementation, as well as tests for Origin and Call interfaces have been added.
Libhandy
The libhandy GTK+ widget has seen some growth too. HdyColumn has been added to help out with dynamic column resizing. There have also been some unit tests added for HdyArrows (used for directional swiping). A first version of libhandy has been released and v0.0.1 has even been uploaded to Debian experimental!
Epiphany/GNOME Web
The web browser on the Librem 5 will be Epiphany so adaptive changes have been merged upstream to improve the usability on small screens. An in-window app-menu for Epiphany has started to be implemented and is still a work in progress.
Messaging
A demo app for libpurple has been drafted and an XMPP conversation has been established between the demo app and Dino. For encryption, an OMEMO conversation running with libpurple and the Lurch plugin was established. There has also been a conversation-view that pulls avatar/account data from a buddy list stored in xml. The ofono interface in SMS/XMPP was implemented into the demo app as well.
Hardware Work
External factors have caused our development board schedule to slip beyond our initial June projected ship date. While developing the schematic for the development board, not all information was readily available so investigations were needed on various components (e.g. cameras, WLAN+BT, batteries, switches, push buttons, etc), and circuits needed to be added before the schematic is considered ready for review by the third party that will print the boards. The Librem 5 hardware team has done all of these required tasks and are in the process of ordering parts to be sent to the manufacturer of the boards. Our current rough estimate for shipment of the development boards is August 2018 but stay tuned for a more detailed blog post on the subject.
Community Outreach
The Librem 5 matrix chat rooms have really exploded with lots of fantastic feedback and questions. Some community members have even stepped up to help find new issues, fix some issues, and  add to the documentation. Due to the demand from the community, there is now an x86_64 VM raw image available that looks just like what the team is installing on the i.MX6 boards.
The Purism collaboration with the Plasma community continues as well. There are now some arm and aarch64 flatpaks of Plasma software. The Purism team is also actively investigating building a Plasma image for the i.MX6 boards as well.
Developer documentation changes have also been made to better guide everyone to the right places:
We also recently attended the GUADEC conference in Spain where we got to interact with a lot of wonderful folks excited about the Librem 5. More on the GUADEC conference to com in a future progress report.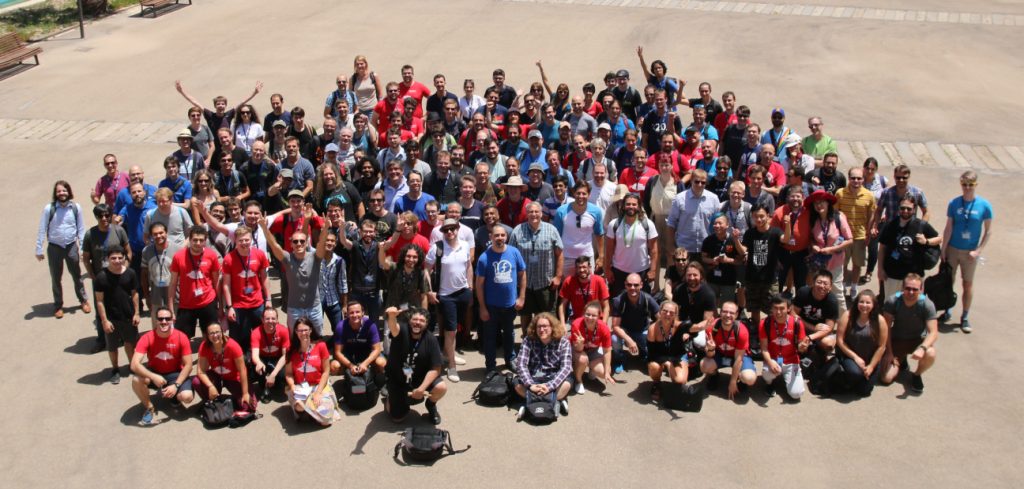 A big Thanks goes out to all of the external teams that have helped review and merge changes into upstream projects. Everyone's time and contribution is much appreciated!
That's all for now folks. Stay tuned for more exciting updates to come!